Ducati Panigale 422Corse
Super lightweight Carbon Fiber Panigale rocket with special design for 422Corse.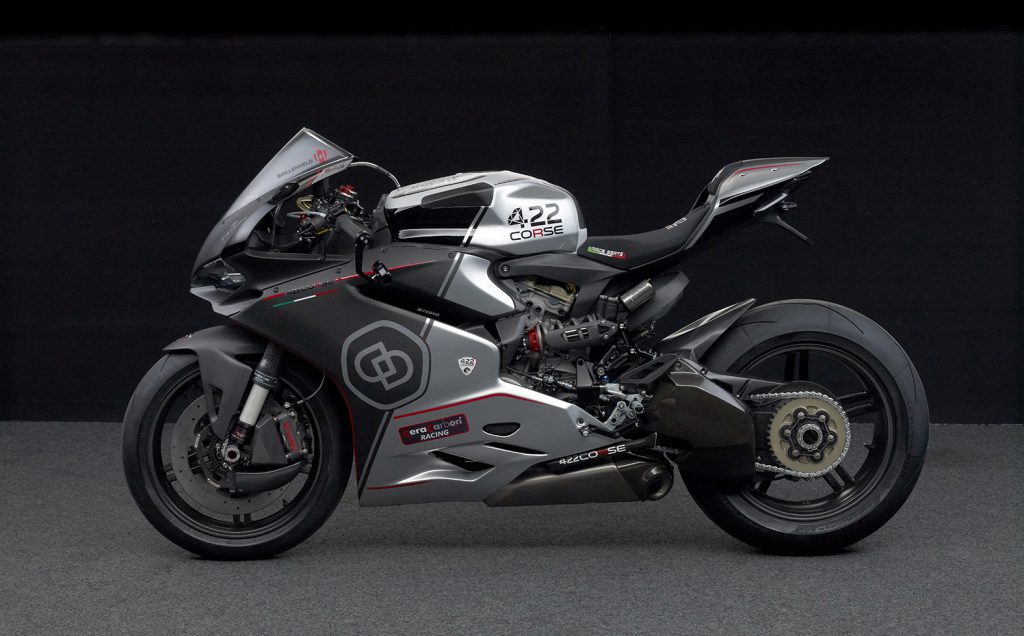 ---
Ducati Scrambler base: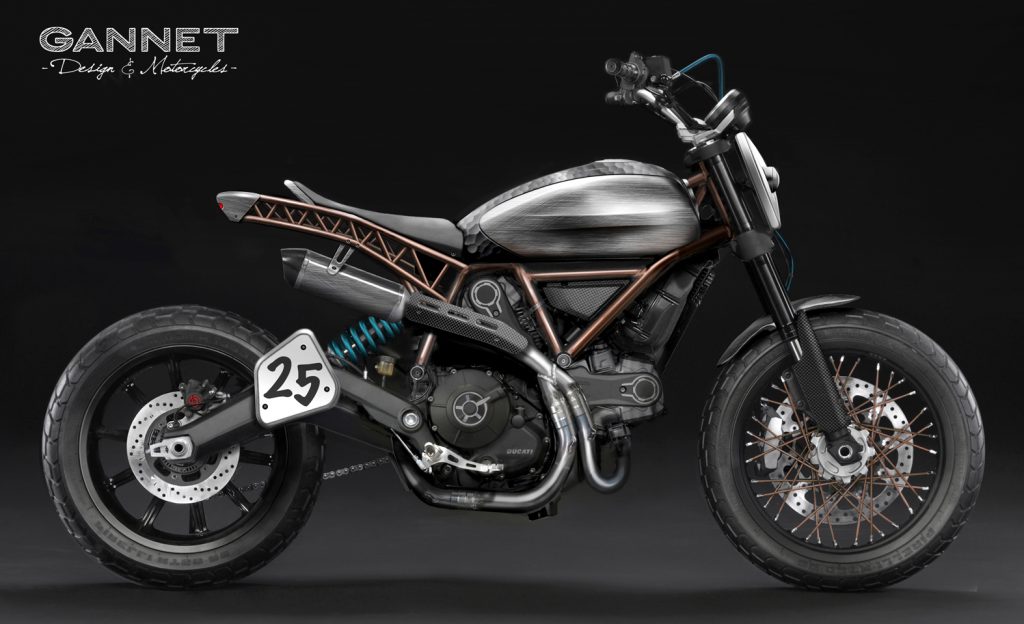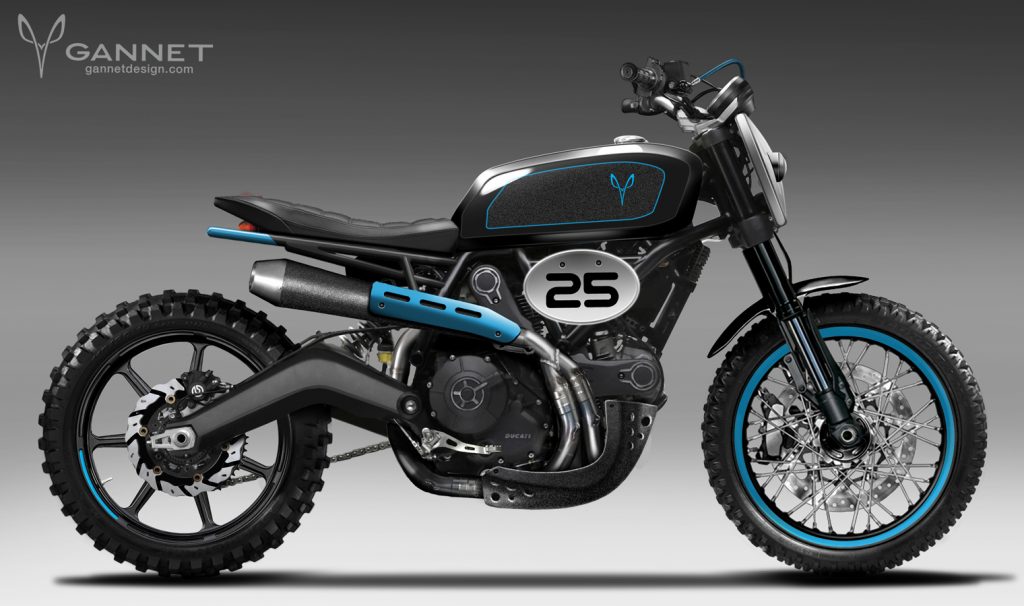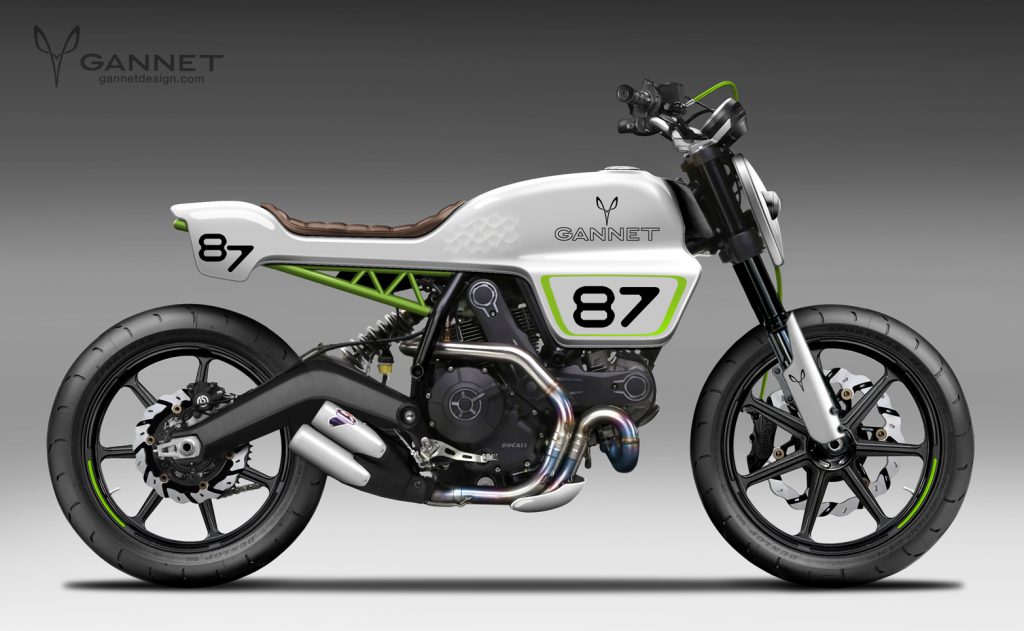 ---
Ducati Panigale base:
THE BEAST – Ducati Panigale 1199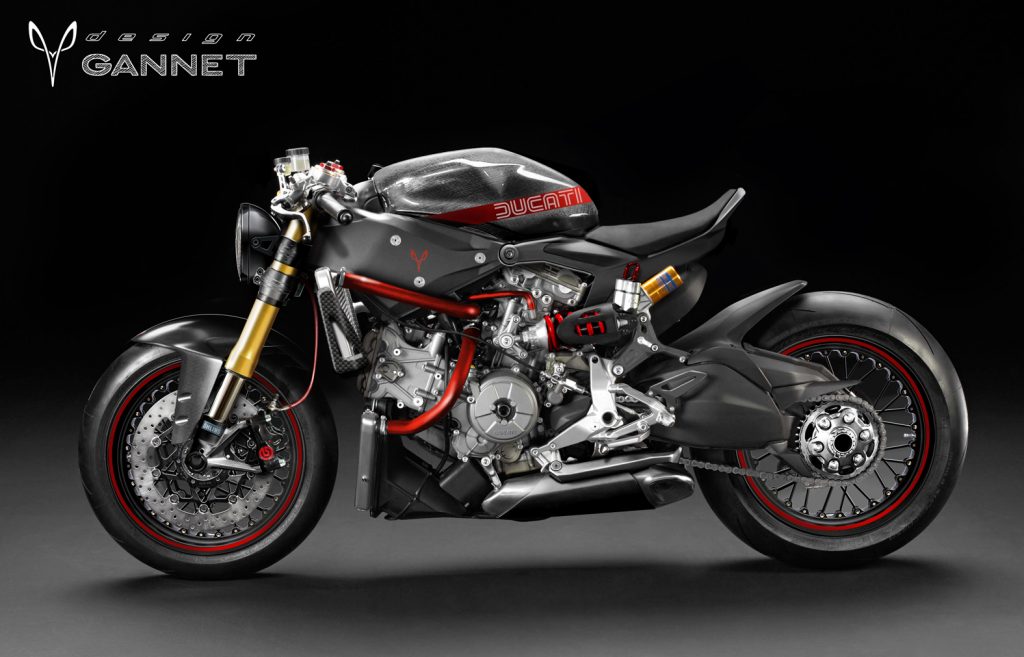 ---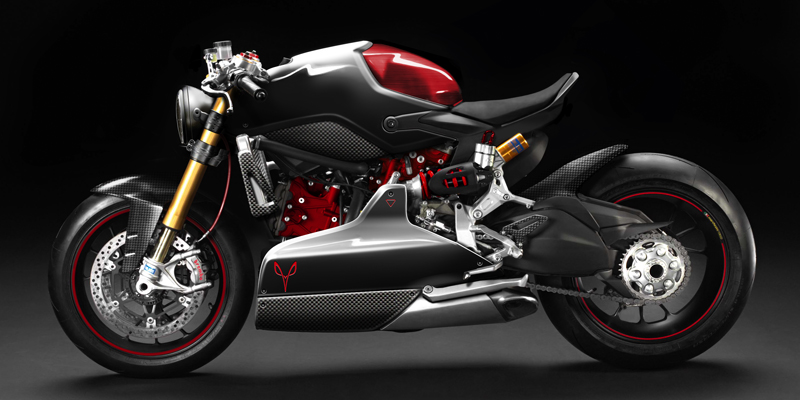 The design is based on a Ducati Panigale 1199 and it is a mix of classic cafe racer proportion and a modern mono place street fighter…hence Cafe Fighter.
The tank is kept from the original Panigale and is given a raw brushed finish. The tank is partly covered by a hugging design element, which gives the bike a very different line. The underbelly volume at the bottom brings the bike good stance and stability with a lot of attitude.
---
Fluid Ducati Superleggera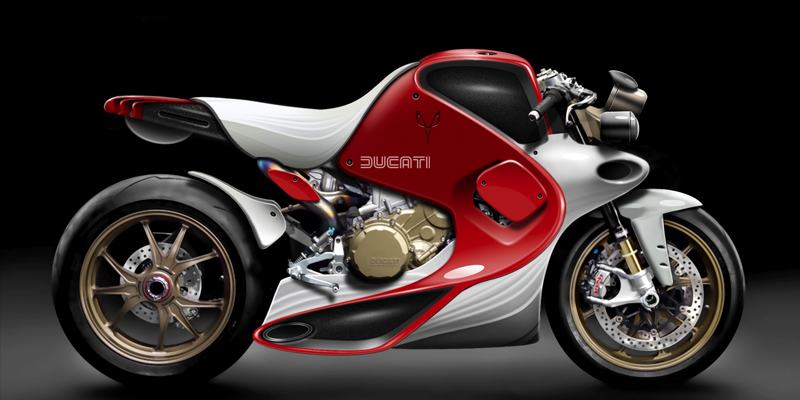 The design is based on an existing Ducati Superleggera chassis.
The idea was to develop a new form language of fluidity and to elaborate new surface development, normally more seen in fashion and architecture.
The result is a design which is reinterpreting the monocoque frame approach and seems to propel the motorcycle into the future.
---