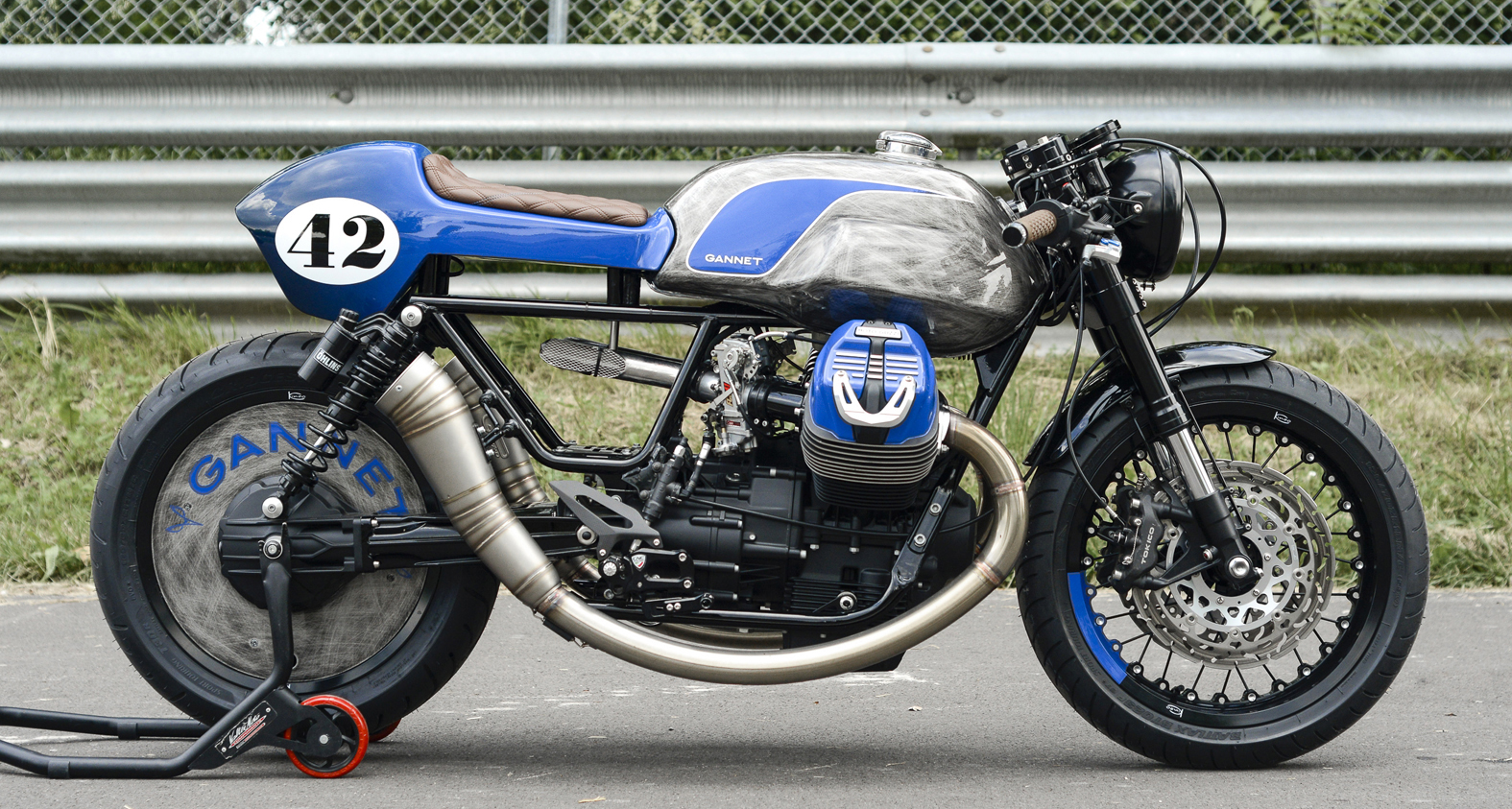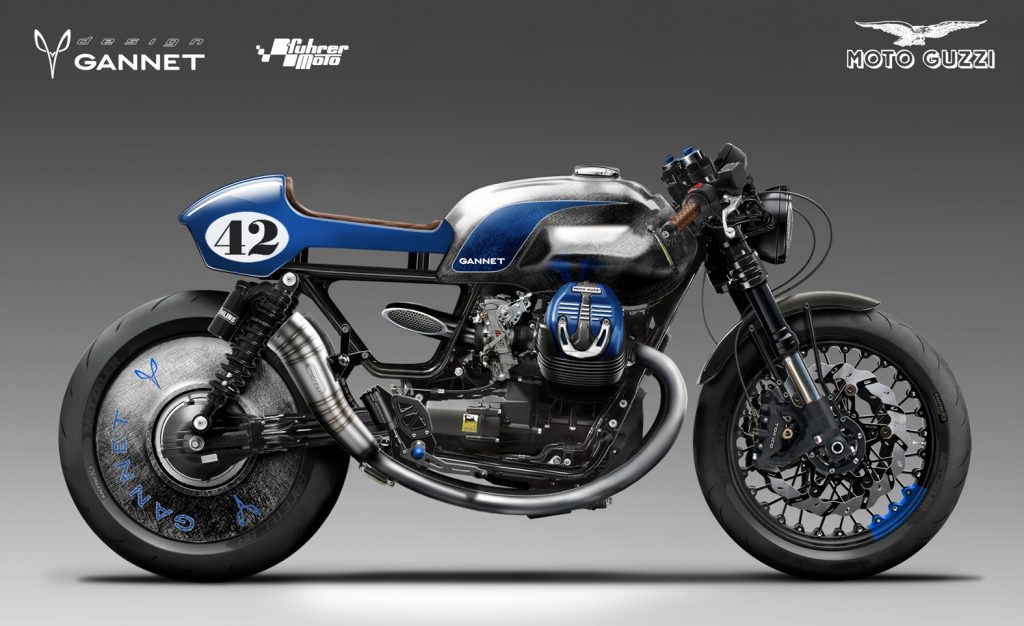 Vanguard Moto Guzzi LeMans V850 "Master of Endurance"// Design by
Gannet Design
// Custom Made by
Wrench Kings
for
Vanguard Clothing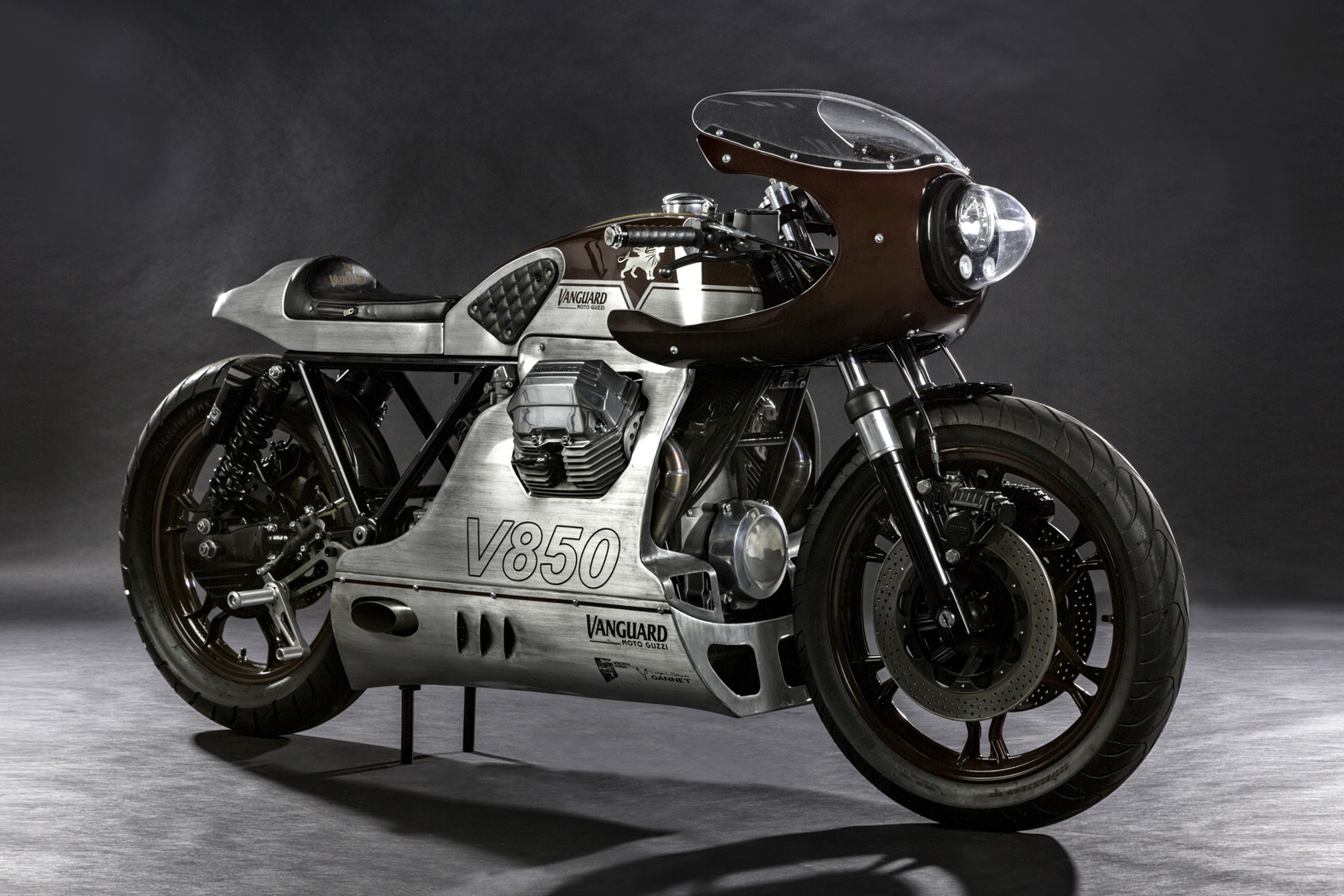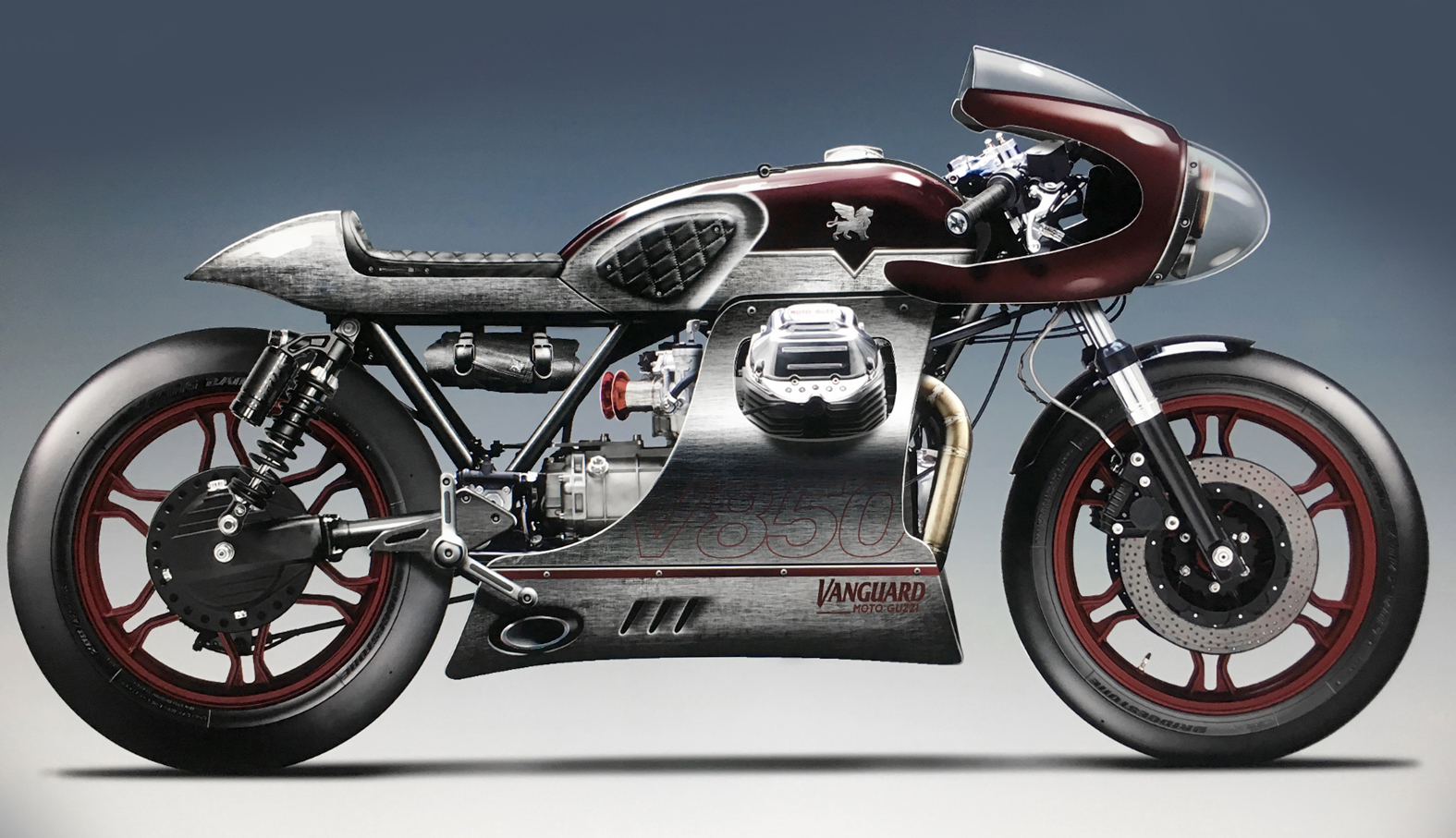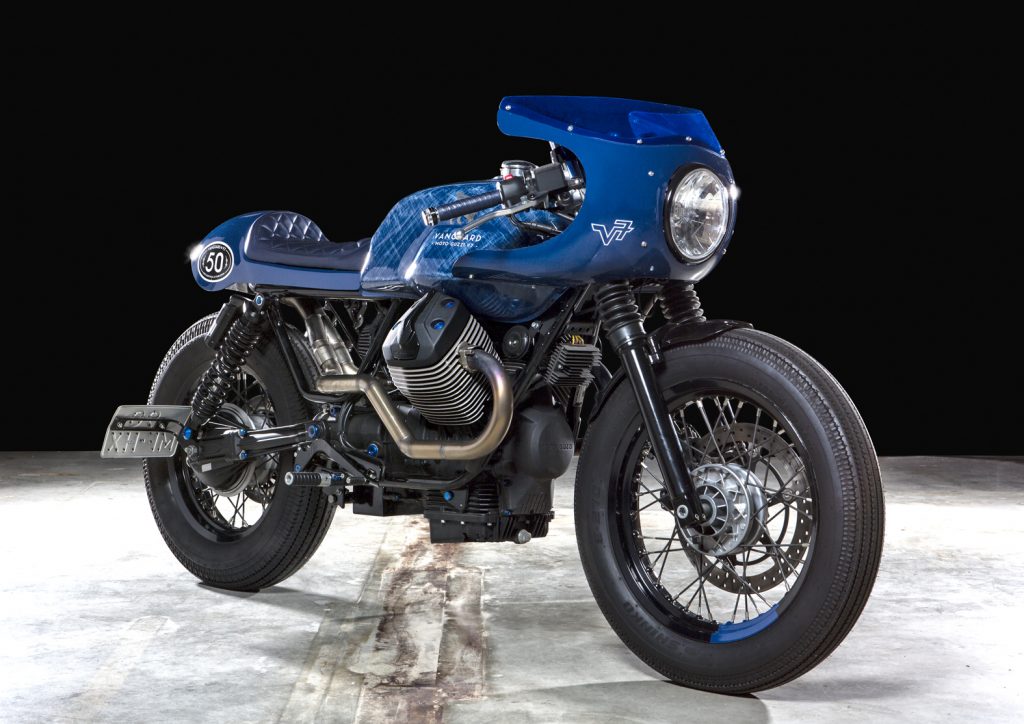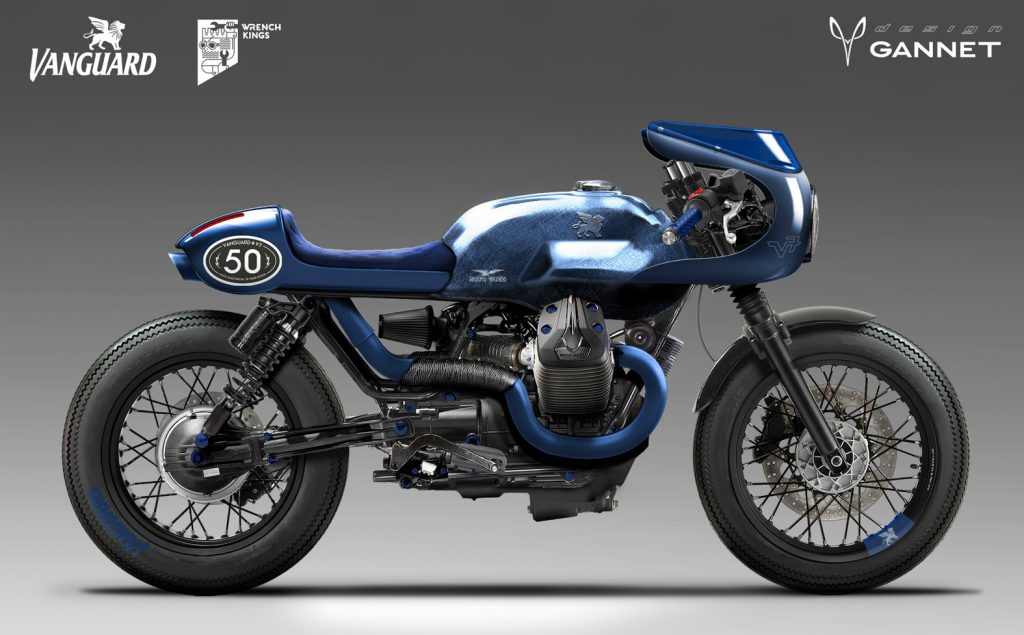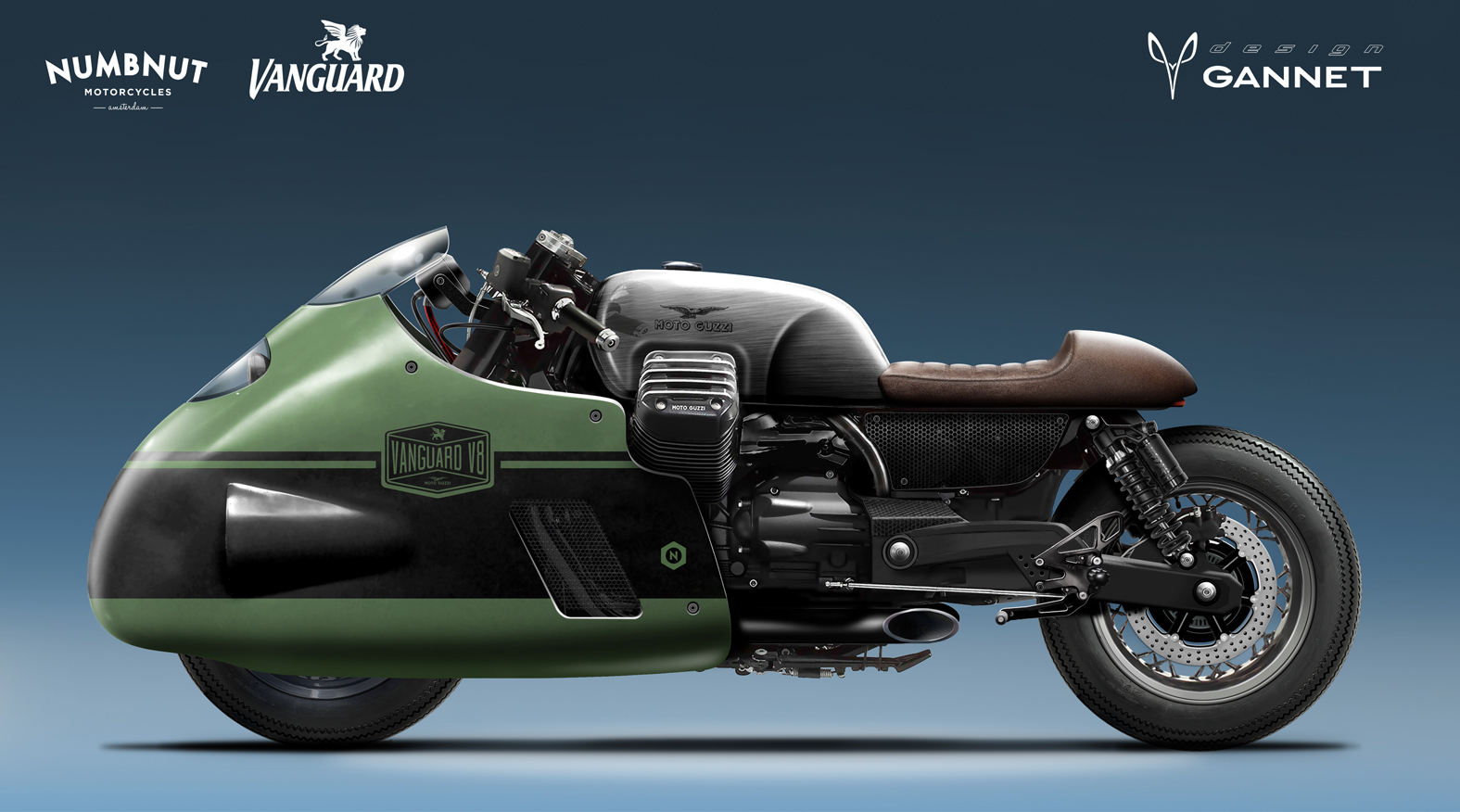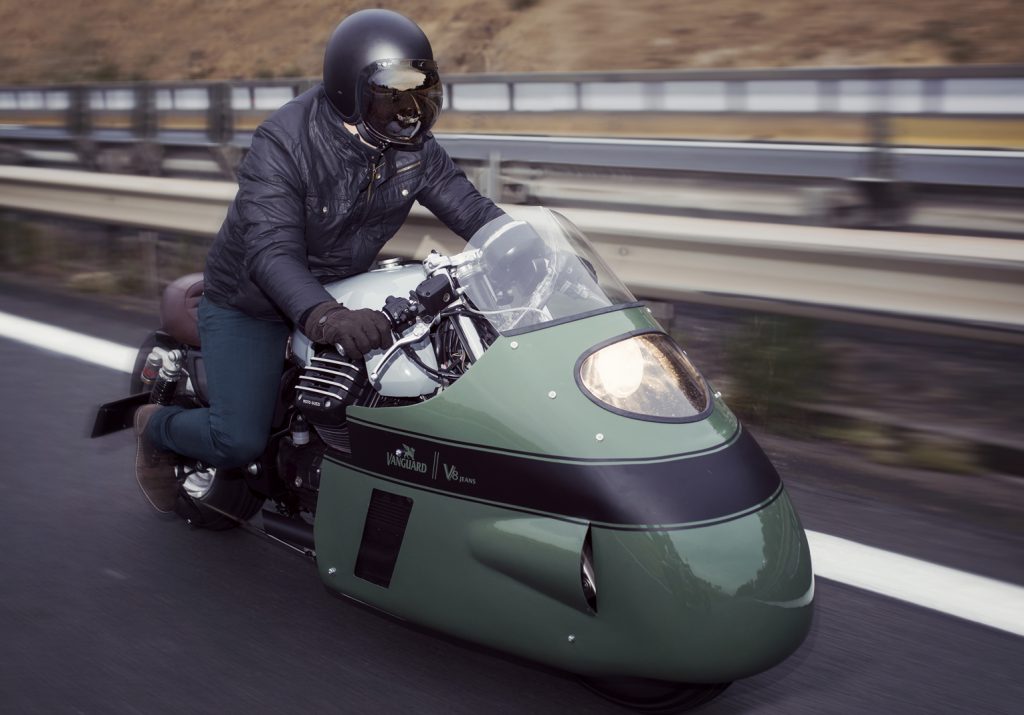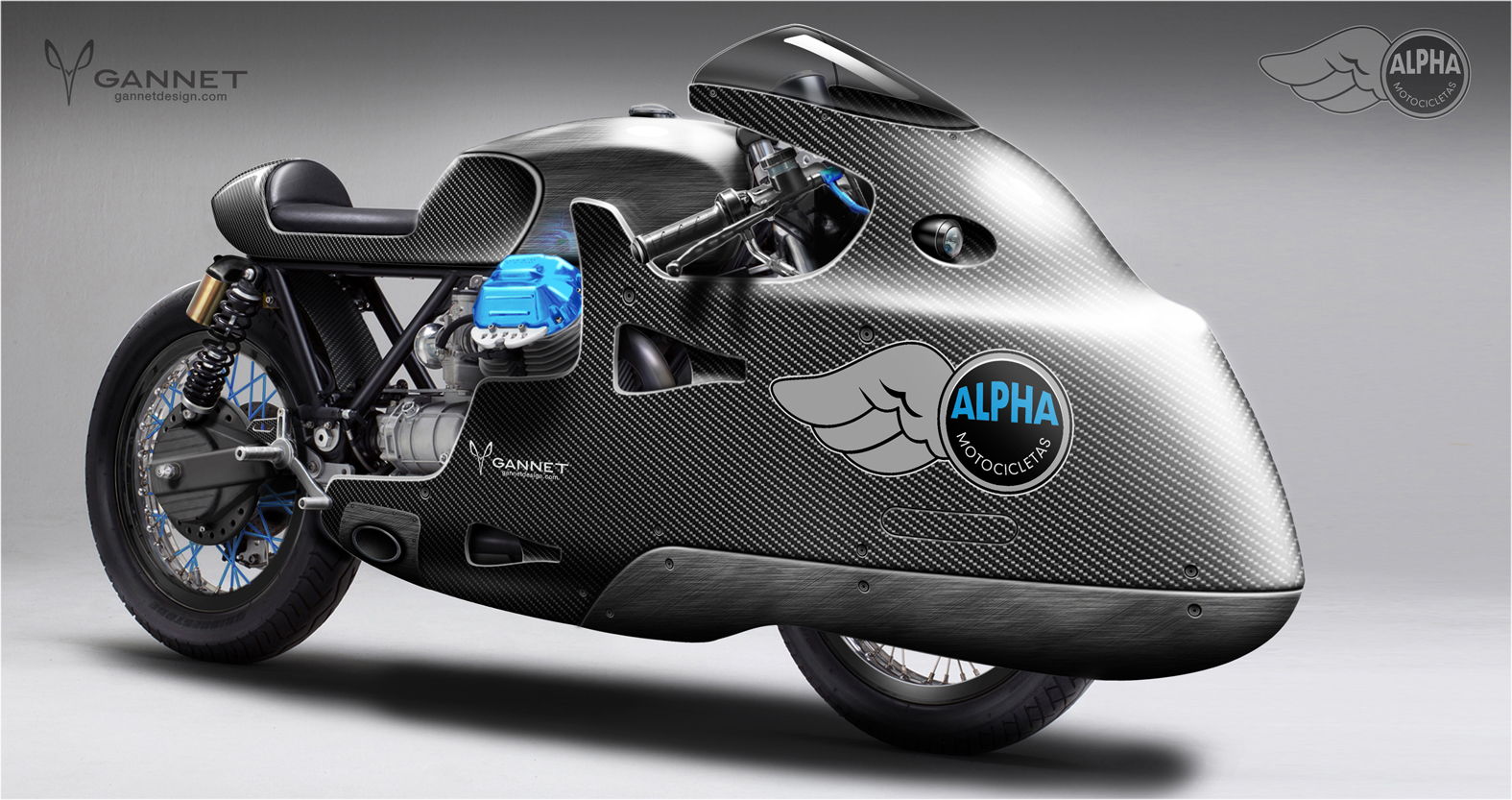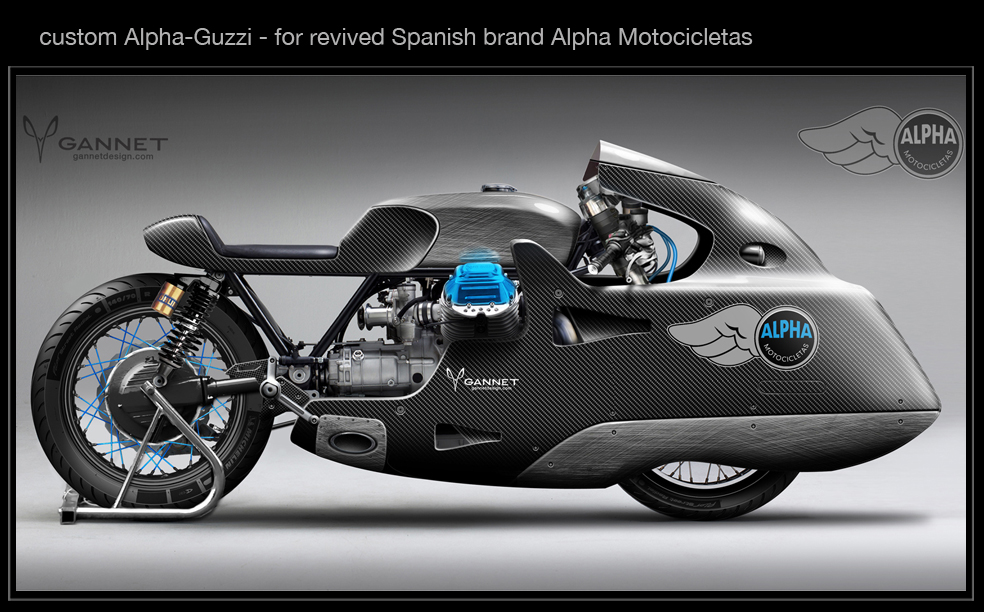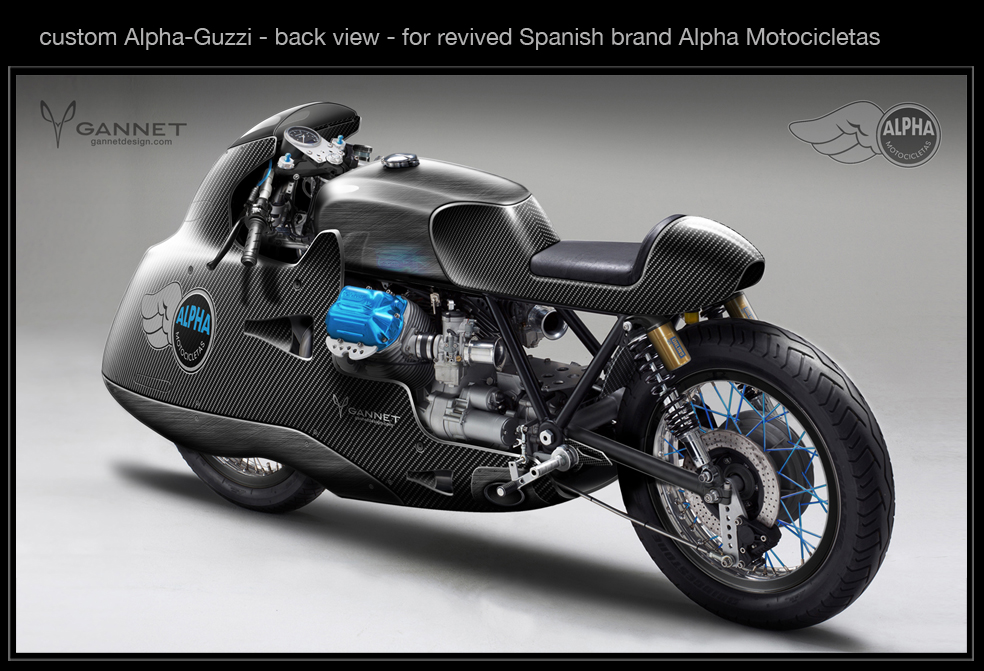 Moto Guzzi Le Mans Sprinter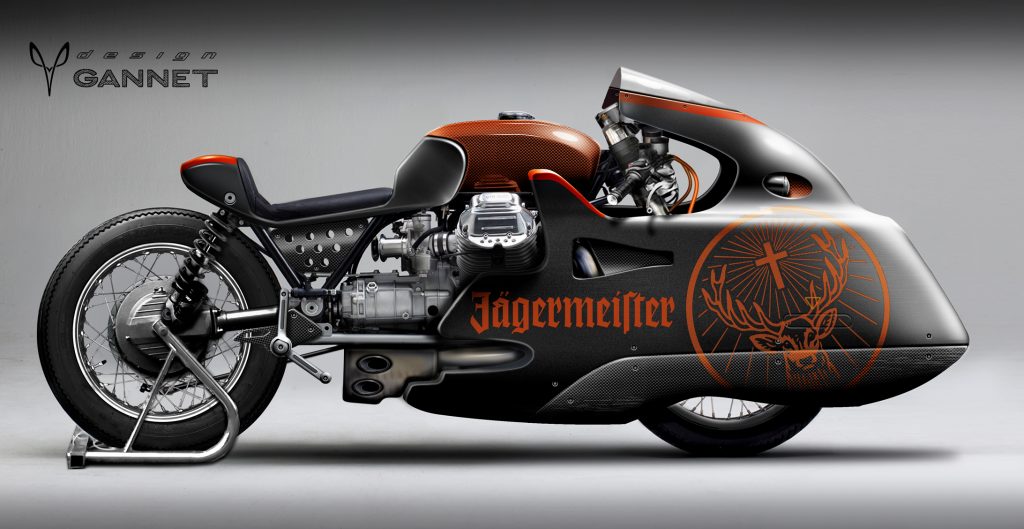 The design is based on a Moto Guzzi Le Mans Mark 3 with a heavily modified frame and huge fairing, to give the motorcycle the sprinter set up.
While designing I had the famous Moto Guzzi DOHC V8 in mind with it`s iconic fairing and incorporated certain references into this LeMans Sprinter version.
By using modern materials (carbon fiber) it gives an interesting dialog between retro design and contemporary elements and blurs the lines between them.

1R Blue version – drag sprinter, attached with little wing for extra down force
"HEAD-FIRST DIVING ONLY"
"This design is a homage to the Gannet sea birds which were the inspiration for the design studio`s name and logo. The design of the fairing resembles loosely a birds head with out being too literal.
The crazy birds plunge dive from 100m and more head-first and slice like an arrow into the water to go fish diving….inspired by the birds craziness, special beauty and attributes – we feel the same about our designs.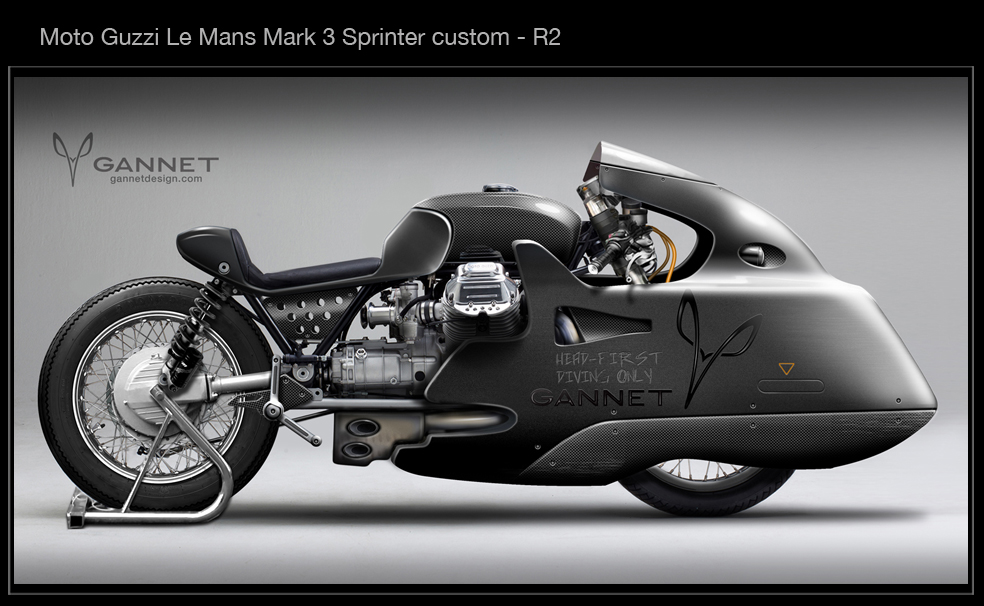 2R Black version – with small head light beam for potential long distance race, with night leg.