Our communication strategies and designs are powerful A to Z concepts, connecting people and brands for a comprehensive experience.
We create very strong visuals, logos and identities that inspire and bring your company/brand to the next level with an competitive edge on the market.
We understand brand culture and build brands that inspire and represent your company's values and personality in the best way.

Interested in becoming a client? Let's connect
Trademarks, identities and branding:
Poster/banner design – We create highly visible and aesthetic posters & banners for concerts and events. – see more
Trade show booth/Messestand – 2Rad Schweiz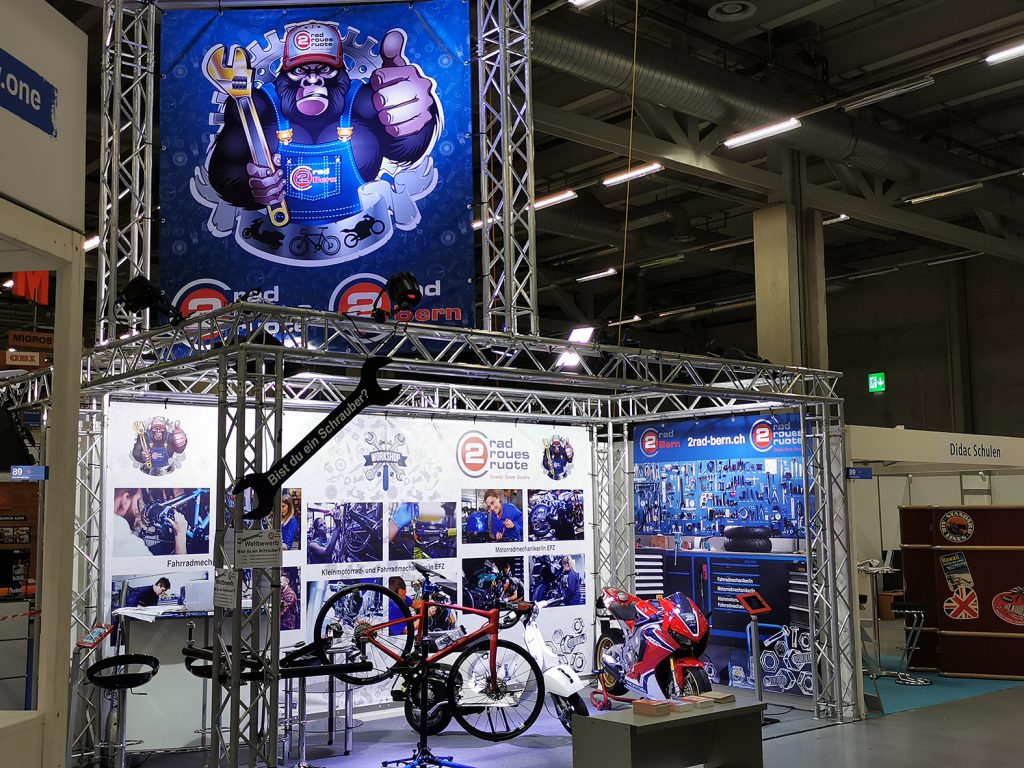 For all online solutions and website development we work together with our partner Janssen Media