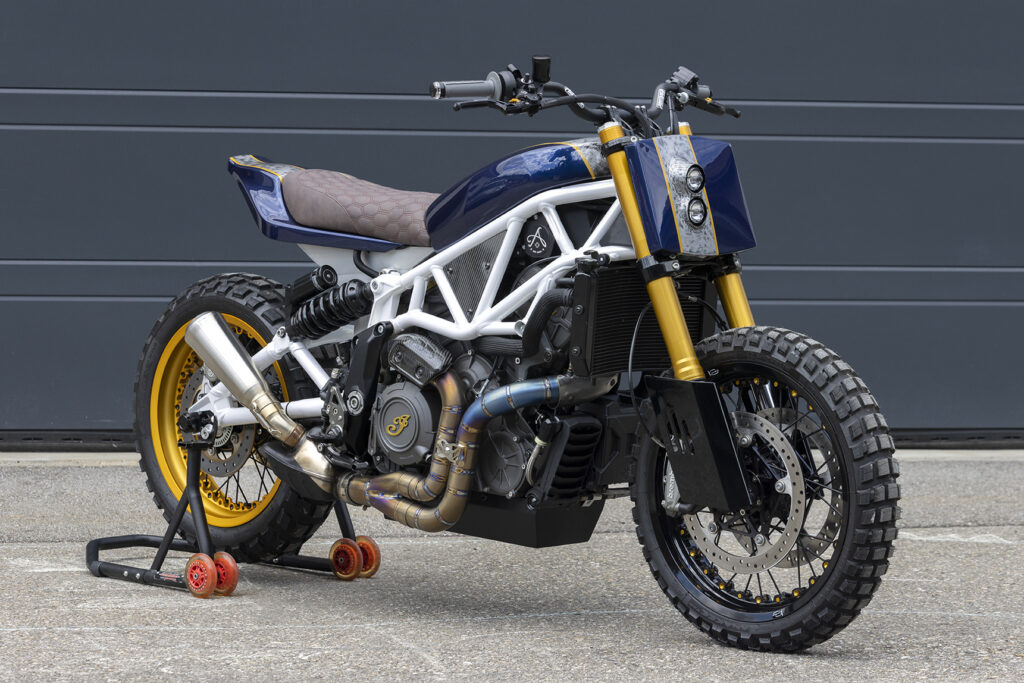 Base model: Indian FTR 1200S
Custom conversion of an Indian FTR into a pure Flat Tracker by Arctos-Collection (Gannet Design & Fuhrer Moto).
A reduced bike with cool design elements on a modern FTR base, this Indian Motorcycle was transformed into a timeless and purist tracker.
Fully exposed trellis frame and finest artisan works of handcrafted tank cover and front light plate out of metal and ​many ​custom parts give this custom build a pure tracker look.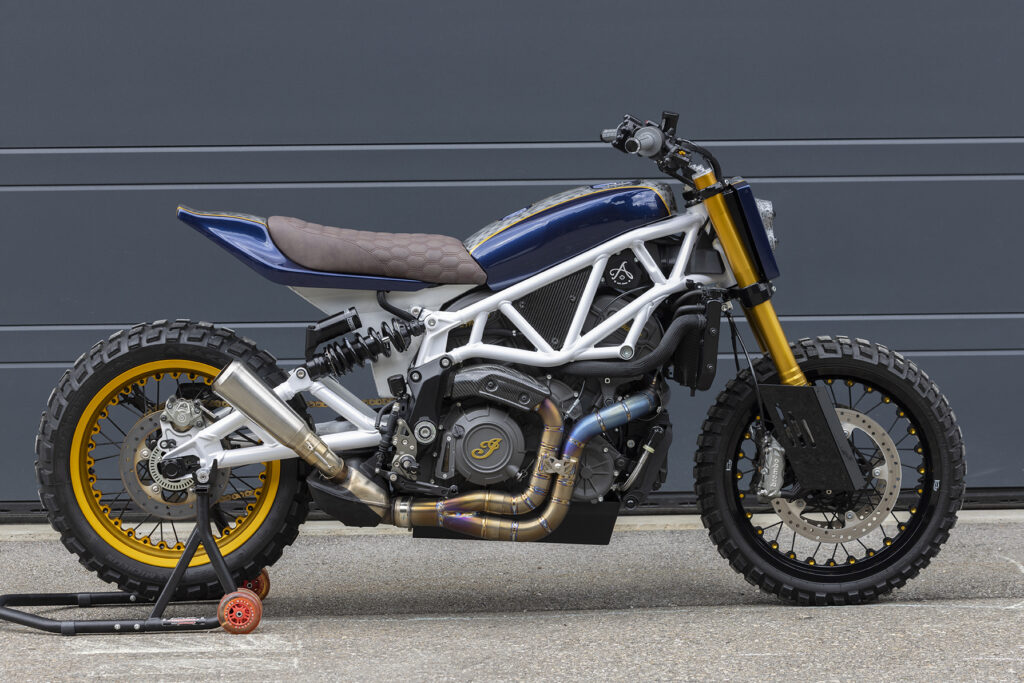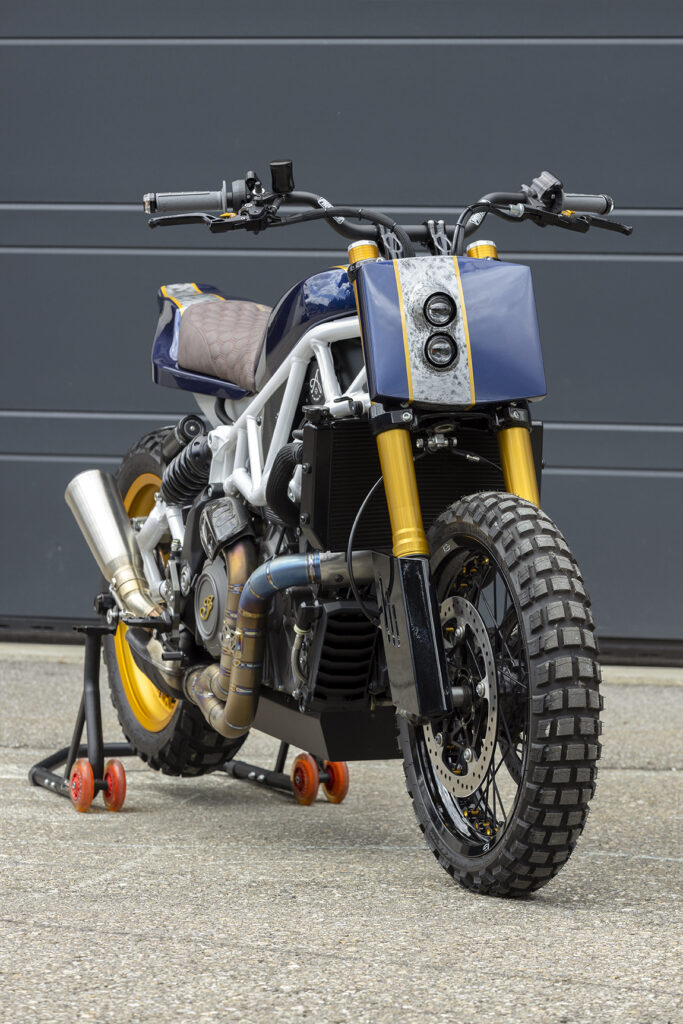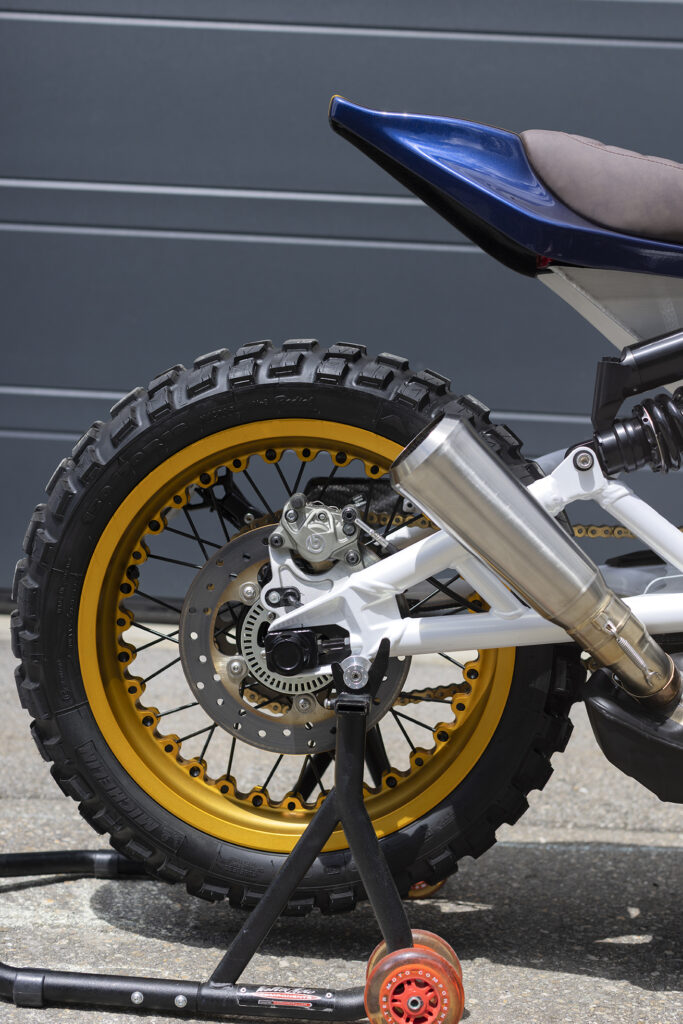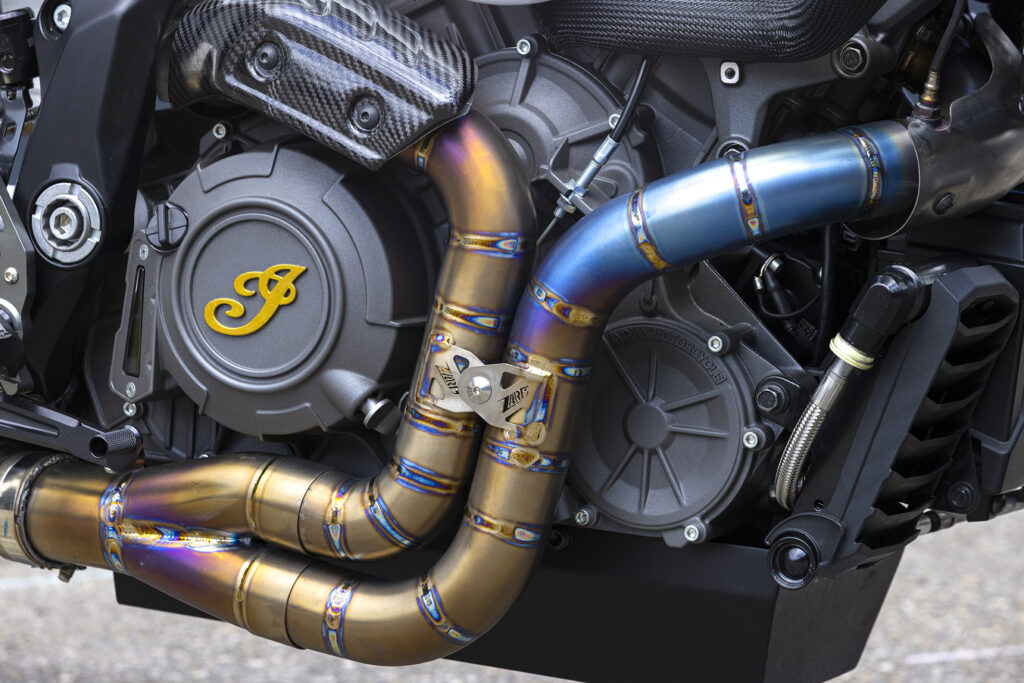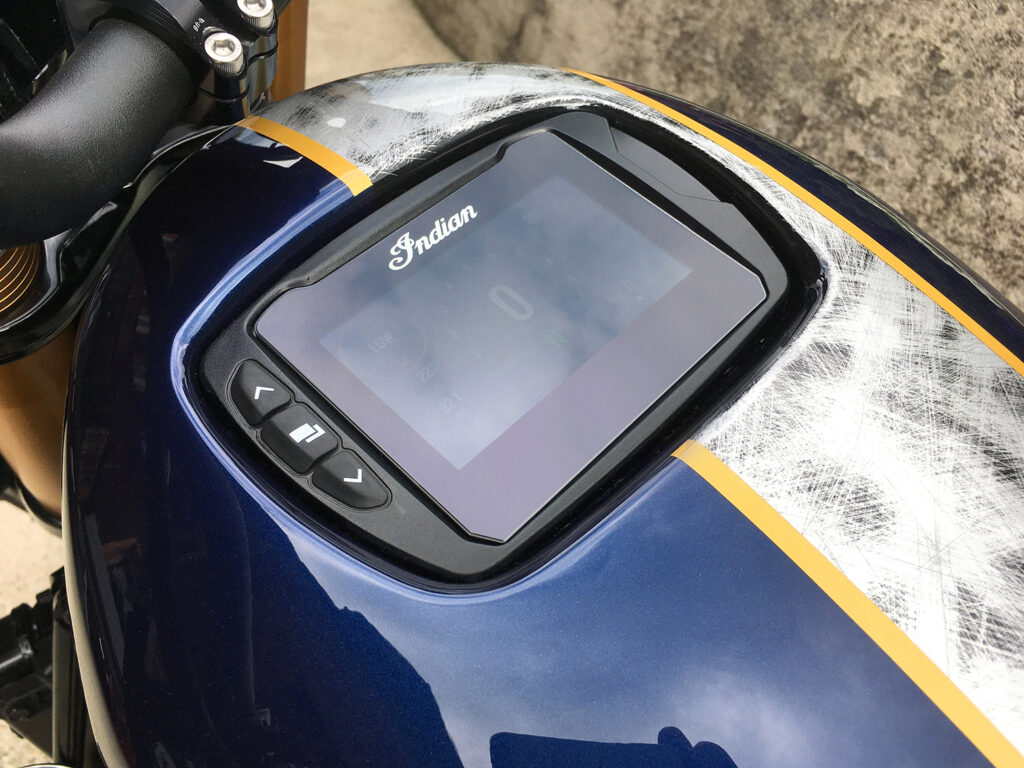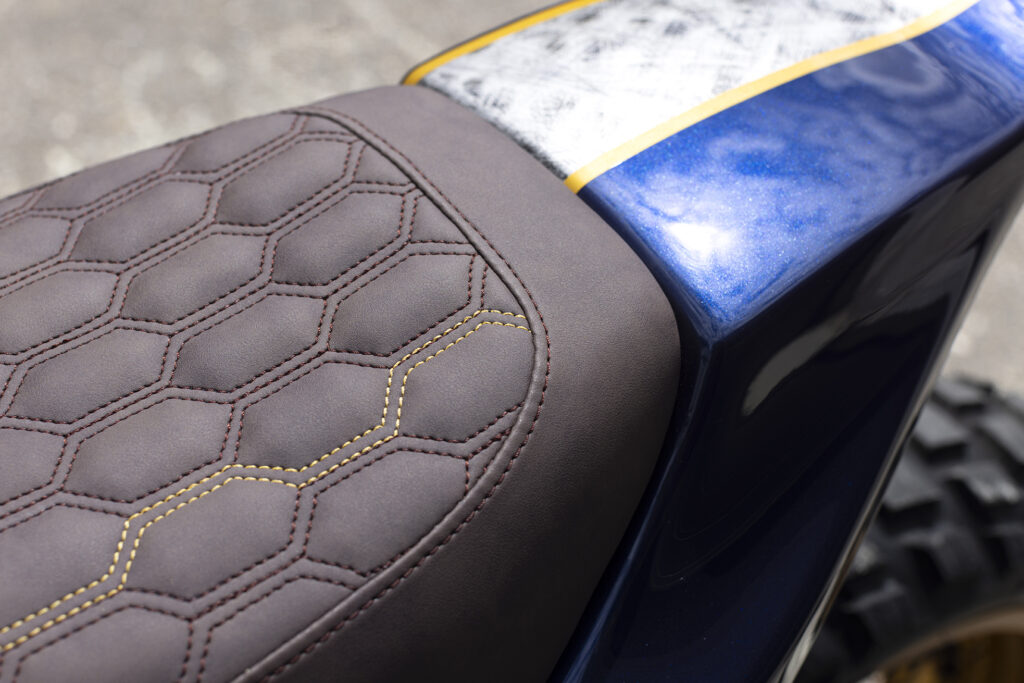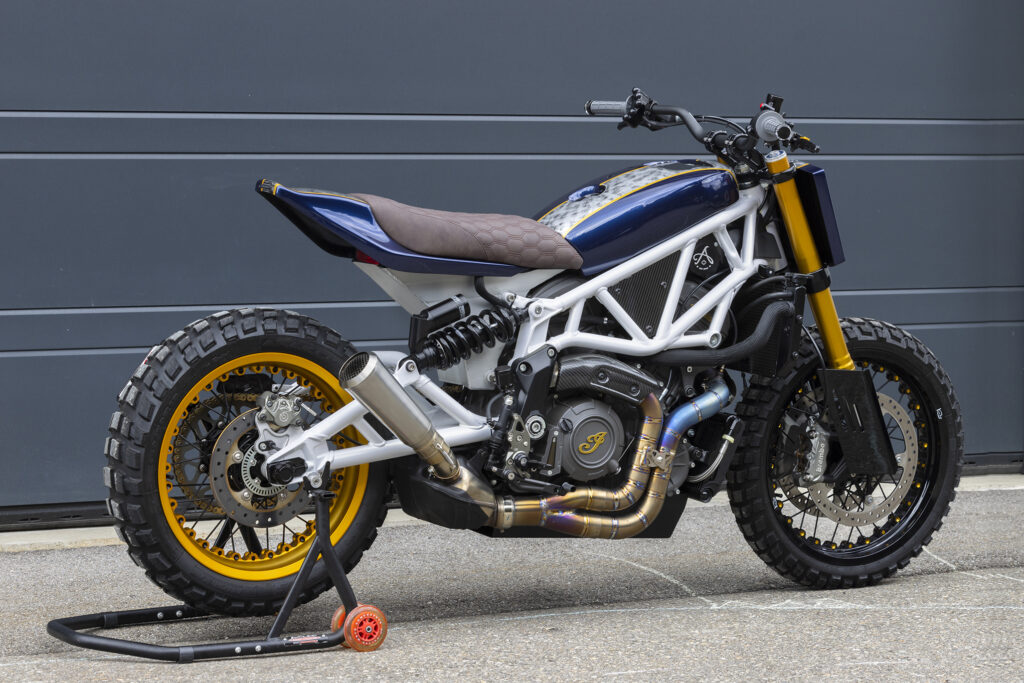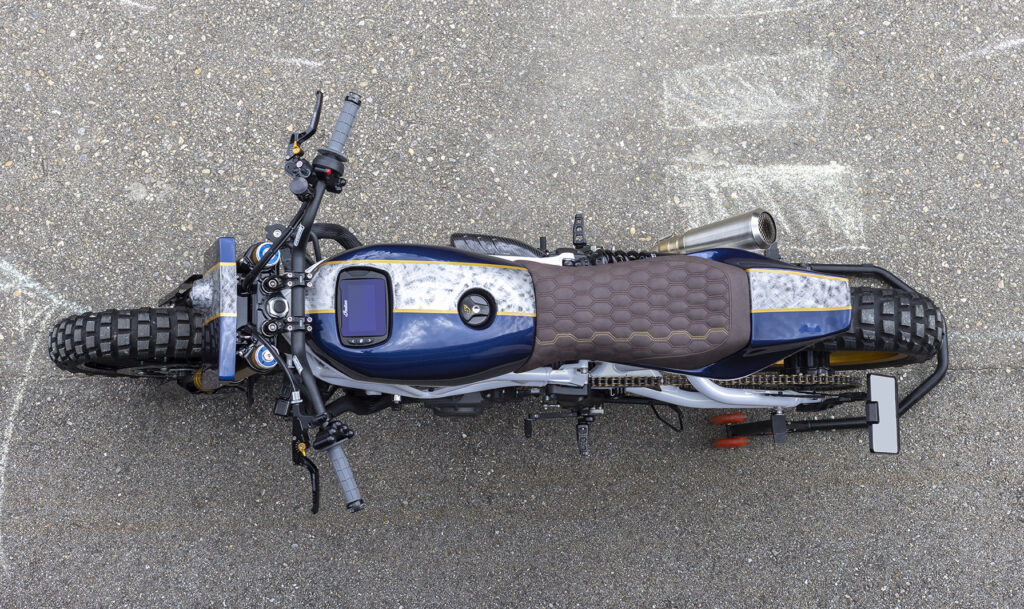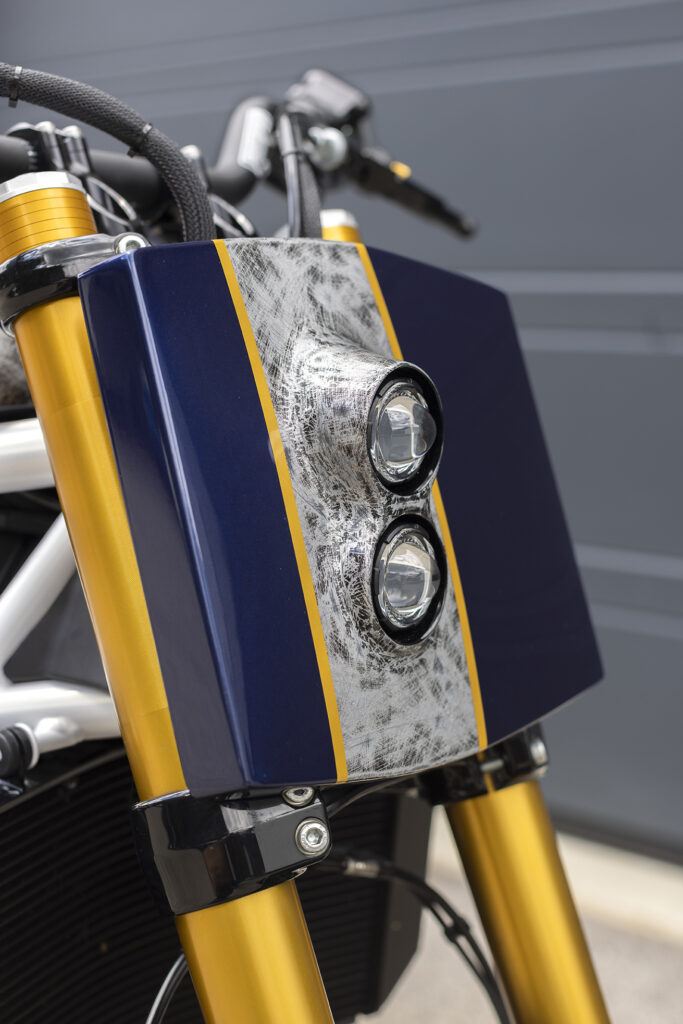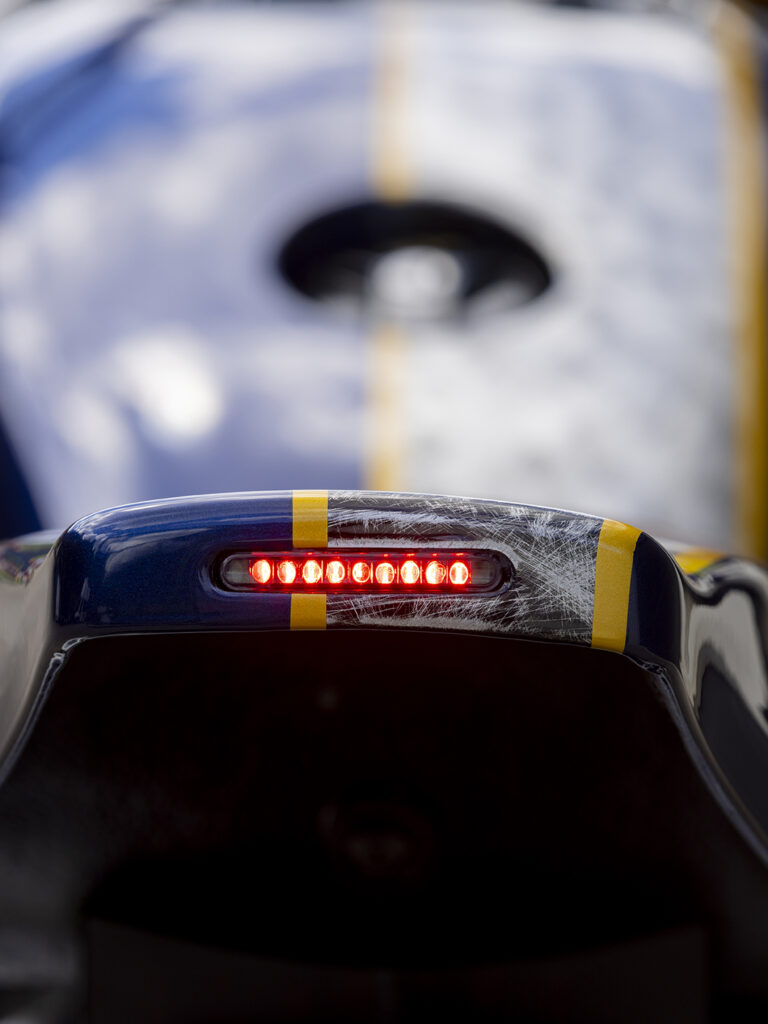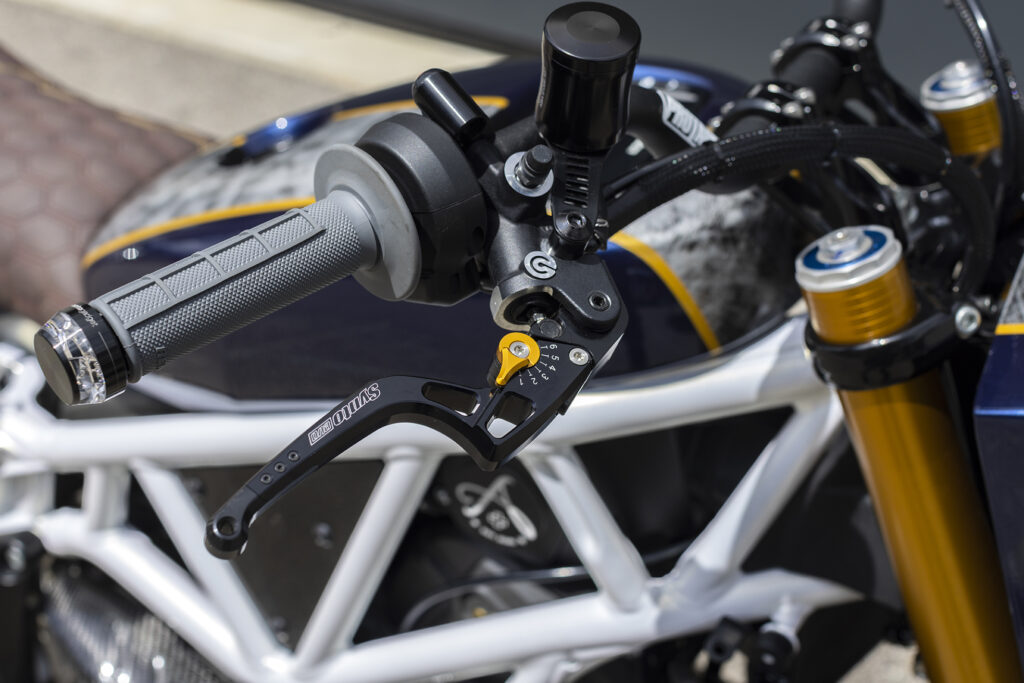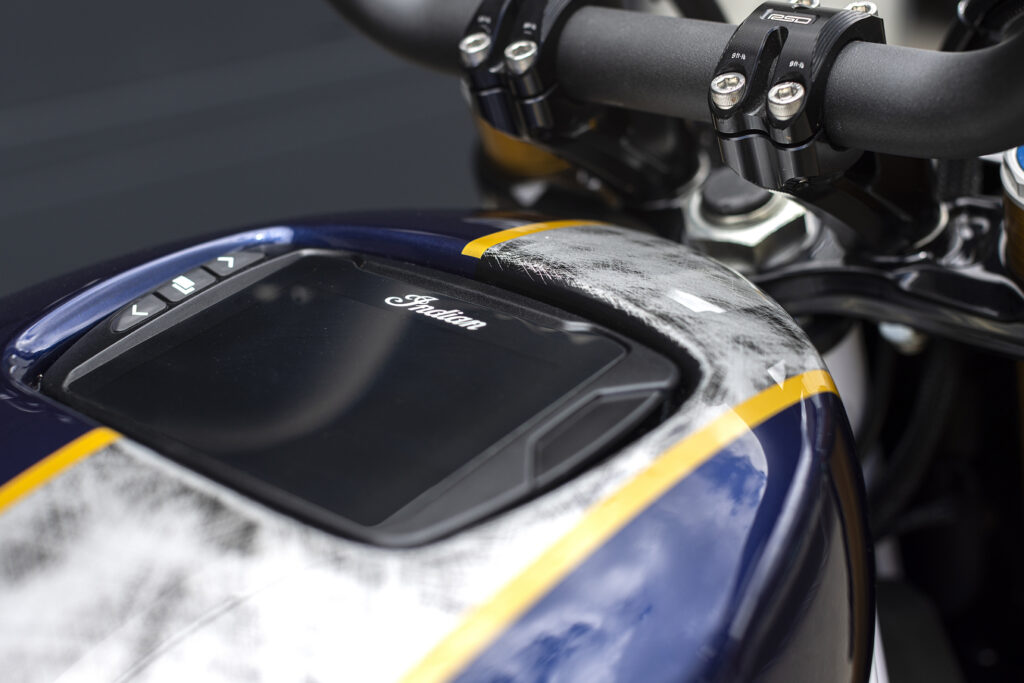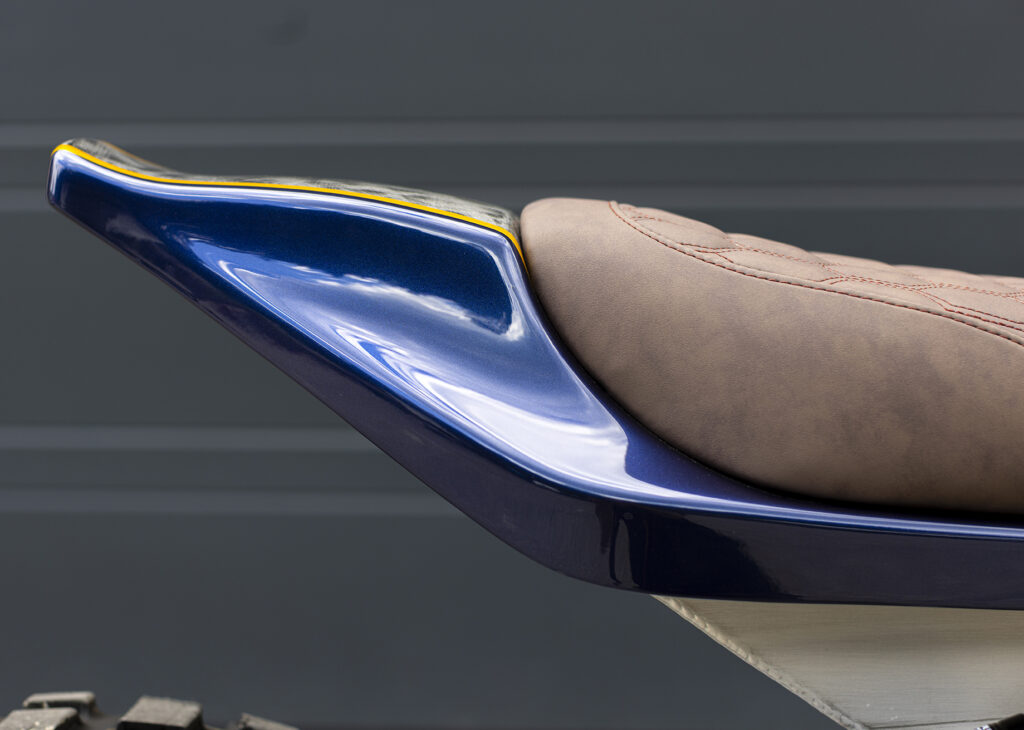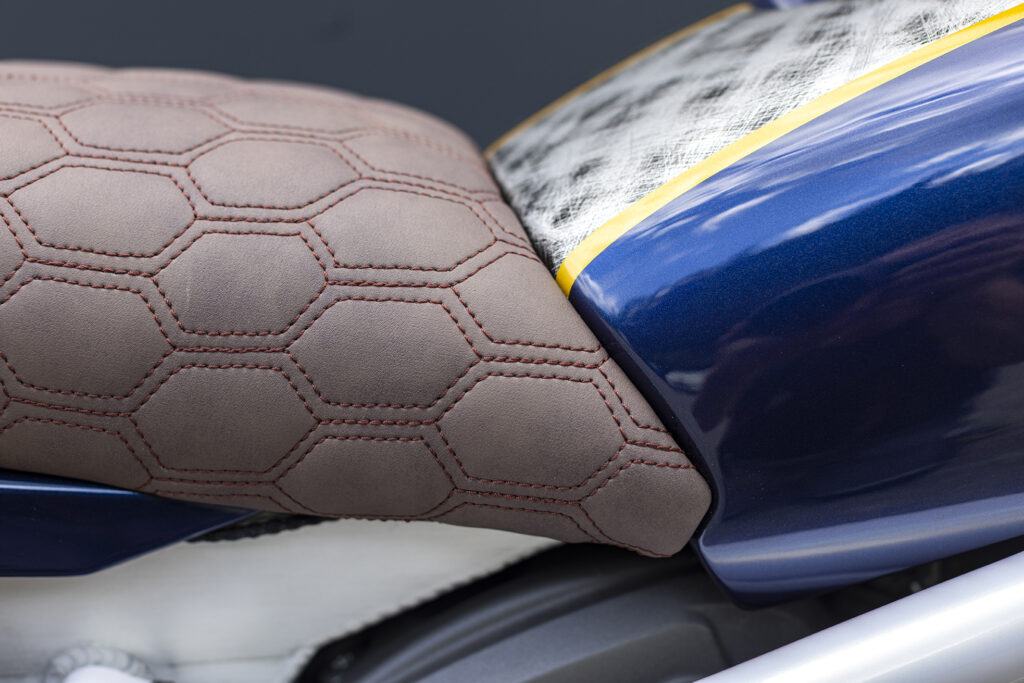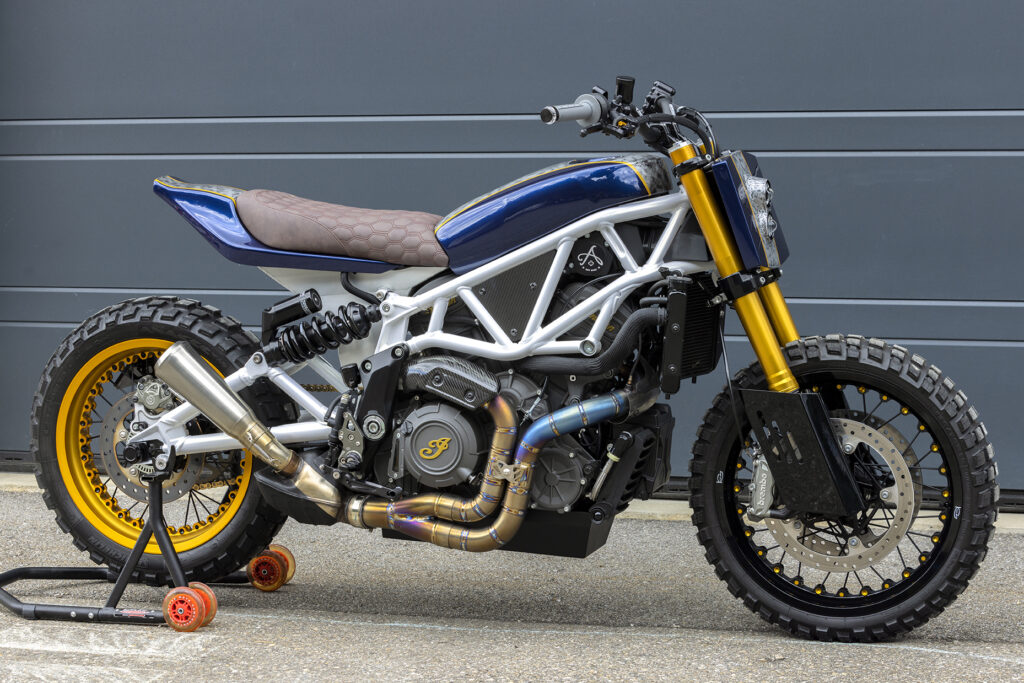 Making off: